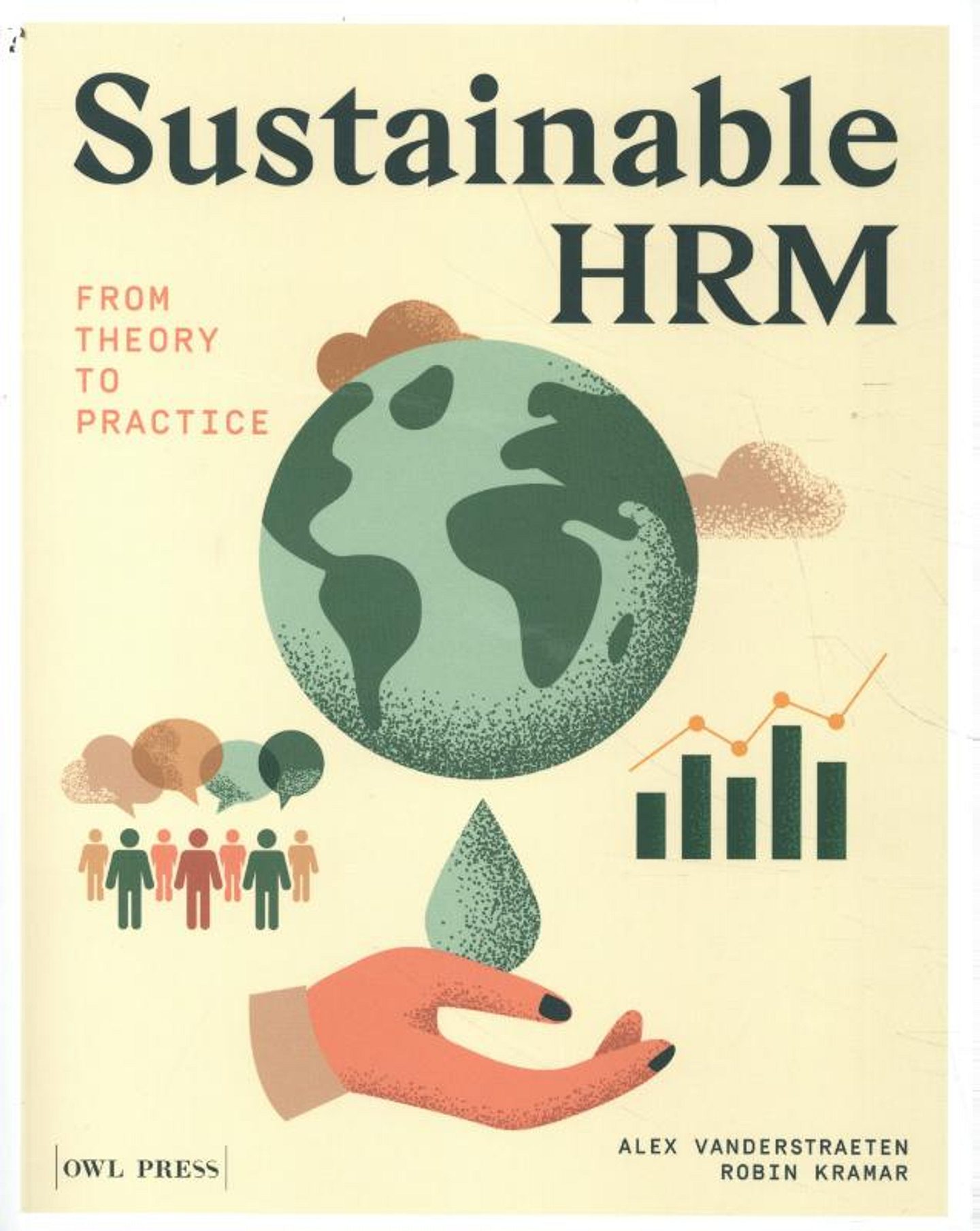 Sustainable HRM
From theory to practice
Helps HRM professionals to develop and evaluate a coherent and sustainable HRM strategy.
As we face new technological developments and new ways of working, rapid economic growth, globalisation, climate change, growing inequality and Covid-19, no-one can deny that times are changing fast. Therefore, organisations' human resource management also needs to adapt: this is where Sustainable HRM (or SHRM) comes into the picture.
But what is Sustainable Human Resource Management? How does it differ from HRM, and what makes it a truly new way of looking at the management of people and organisations? Alongside a theoretical introduction to the concept, this book
includes numerous concrete cases and a practical tool to help you develop a SHRM strategy: the Sustainable HRM Cockpit.
This book is primarily written for HRM professionals who want to implement SHRM in their organisation, or who want to
evaluate and improve their practise of it. Additionally, academics, students, and those interested in HRM measurements are sure to benefit from this exceptional introduction to Sustainable HRM.
In stock
Onze levertermijn is 1 tot 2 werkdagen
Gratis verzending
Auteur

Categorie

Economie, management en marketing

Taal

Engels

Aantal pagina's

216

Uitgave datum

09 augustus 2021

Vorm

Paperback / softback

Formaat

238 mm x 191 mm

Gewicht

483 g

EAN-nummer

9789463933360
Ook interessant
Deze moet je hebben