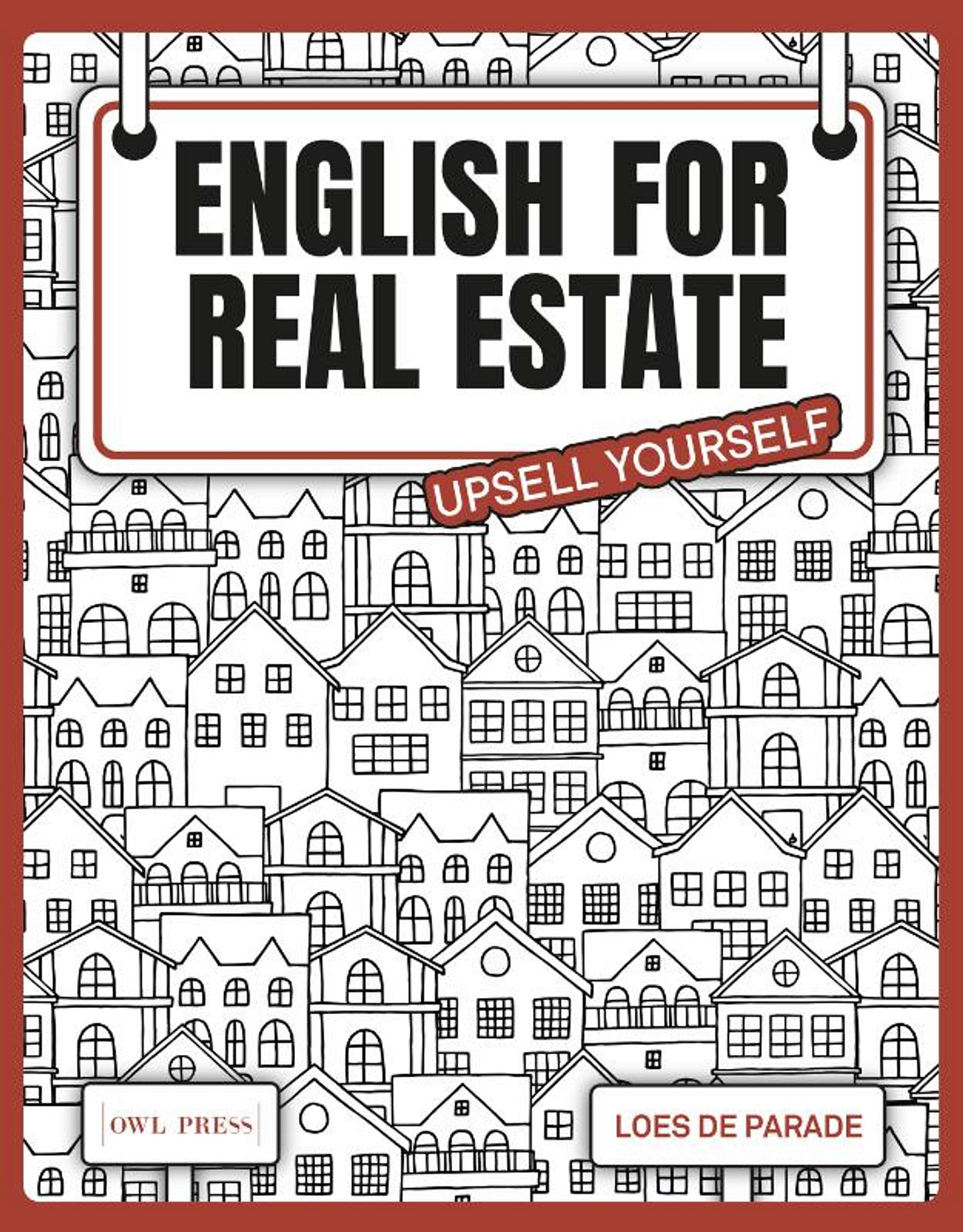 English for real estate
Upsell yourself
Leer over slimme communicatietechnieken om je boodschap in het Engels op een klantgerichte en effectieve wijze over te brengen.
As the world is becoming increasingly globalised, so are the real estate market and your client base. English for Real Estate will help real estate professionals communicate effectively in English with existing and potential clients.
Each chapter is dedicated to one client-centred task professionals perform weekly, such as prospecting, pitching ideas, making calls, hosting property tours, presenting investment opportunities, closing deals, and many more. The book contains interesting real estate podcasts and videos, as well as additional online content to practise correct vocabulary, grammar, and clear pronunciation.
Effective communication is the key to success in the real estate industry, but the ability to communicate and connect with an ever-growing number of international clients is the key to even greater success. By working on your English skills, you improve your marketability as a professional. In other words, upsell yourself as the invaluable asset that you are!
In stock
Onze levertermijn is 1 tot 2 werkdagen
Gratis verzending
Auteur

Categorie

Vastgoed

Taal

Engels

Aantal pagina's

250

Uitgave datum

07 september 2023

Vorm

Paperback / softback

Formaat

240 mm x 191 mm

Gewicht

754 g

EAN-nummer

9789072201454
Ook interessant
Deze moet je hebben