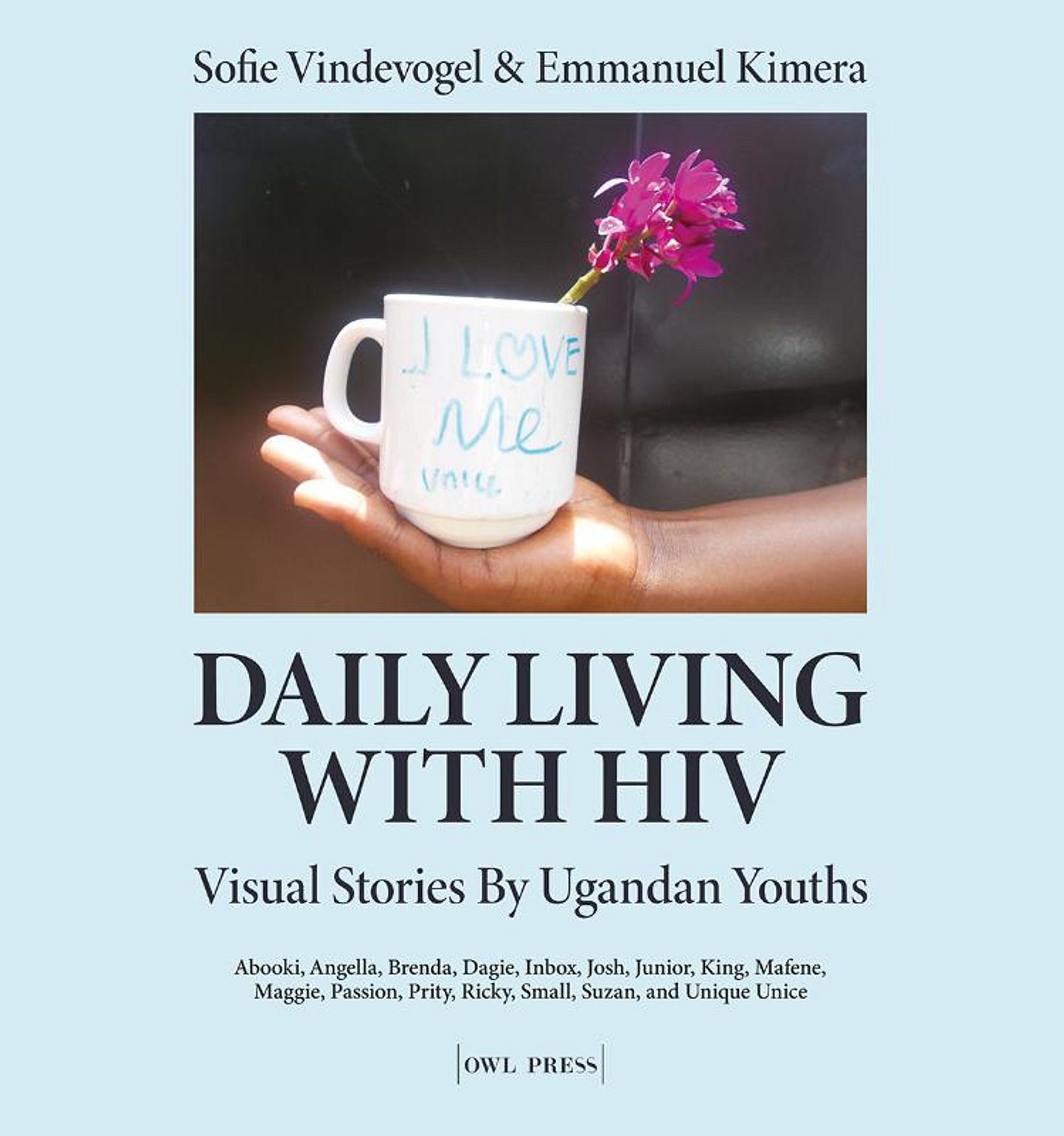 Daily living with HIV
Visual Stories By Ugandan Youths
Unieke samenwerking tussen HOGENT, België en Mountains of the Moon University, Oeganda
Youths represent a growing share of people living with HIV – especially in Sub-Saharan Africa, where they constitute 39% of all new cases. Thanks to impressive medical advances, HIV has in recent decades transformed from a life-threatening disease to a chronic condition with near-normal life expectancy.
But what about these youths' quality of life? And has the public's understanding of this health condition advanced as well?
This photo book illuminates what it is like to live with HIV, from the perspective of youths in western Uganda. Through photography and stories, these youths share their experiential knowledge and provide a unique and intimate insight into everyday living with HIV.
The result is a bewildering but enlightening analysis of how life with HIV is influenced – for better or for worse – by the support and opportunities provided (or denied) to these youths in their various social environments. The book raises critical questions that offer food for thought and calls for change in the way that youths with HIV are perceived, approached, and represented.
In stock
Onze levertermijn is 1 tot 2 werkdagen
Gratis verzending
Auteur

Categorie

Mens & maatschappij

Taal

Engels

Aantal pagina's

112

Uitgave datum

16 december 2022

Vorm

Hardback

Formaat

237 mm x 223 mm

Gewicht

762 g

EAN-nummer

9789463938150
Ook interessant
Deze moet je hebben