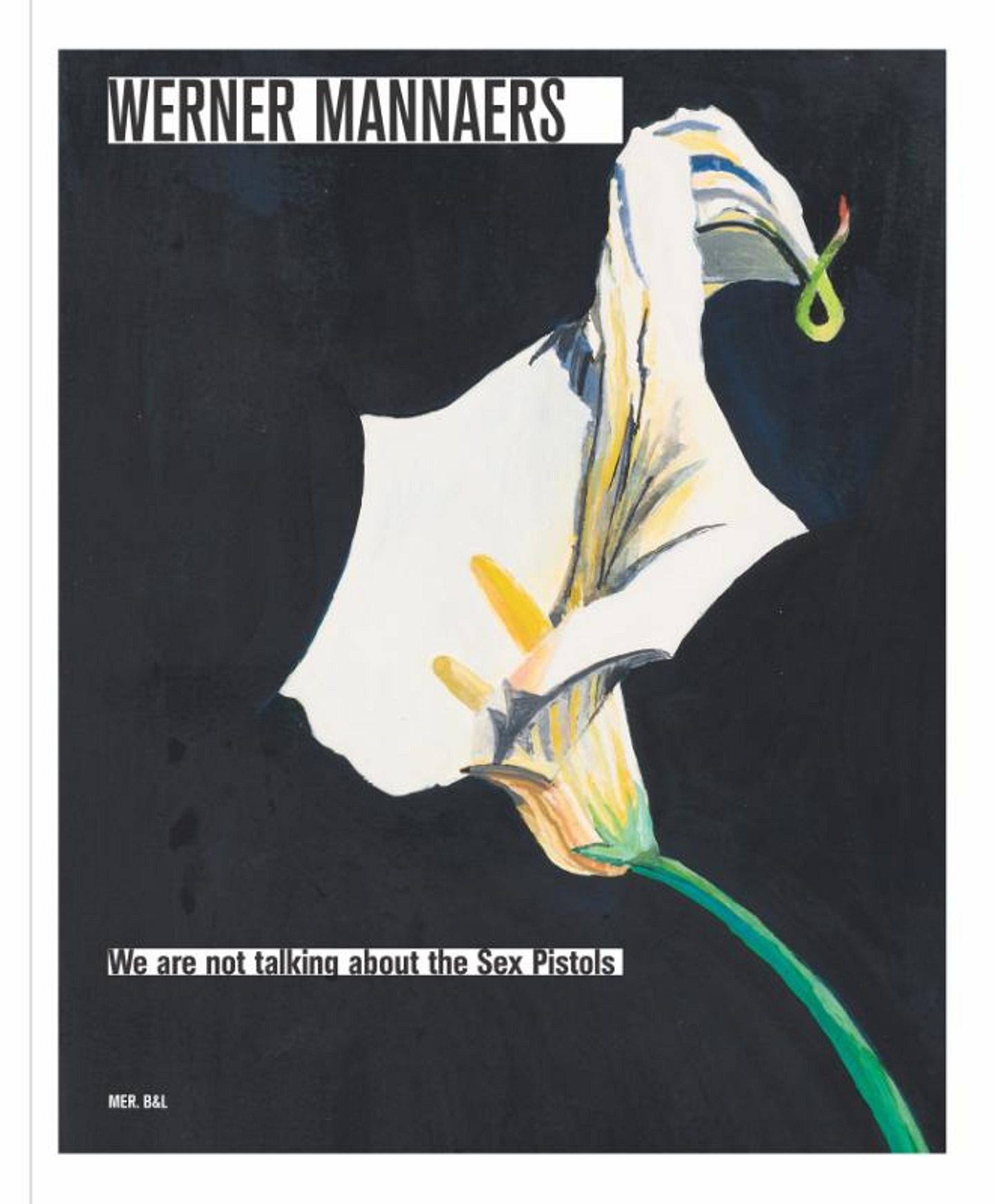 Werner Mannaers. We are not talking about the Sex Pistols
We are not talking about the Sex Pistols presenteert een reeks van 97 composities met bloemen van Werner Mannears (°1954,

België). Mannaers omsluit in zijn gouaches meerdere kunsthistorische referenties, die hij linkt aan filosofische quotes en elementen uit de popultuur. Door middel van deze 'sampling' techniek, creëert de kunstenaar een multidimensionale context die hem is staat stelt om de vaak existentiële thematiek te temperen met ironie en humor.

Vele jaren geleden begon Mannaers, liefhebber van literatuur en poëzie, met het verknippen van zijn boekencollectie. Op zoek naar woorden en zinnen, verliet hij elke nacht zijn bibliotheek met meer papiergaten en snippers. Zijn werk resulteerde in een amalgaam van historische, literaire en persoonlijke referenties, waarbij zijn intuitieve werkproces

ruimte laat voor speelse associaties tussen motieven, symbolen, betekenissen en taal. Eerder dan het te verhullen, incorporeert Mannnaers deze methode van 'trial and error' in zijn visuele beeldtaal.
In stock
Our delivery time is 1 to 2 business days
Gratis verzending
Author

Category

Catalogues

Language

Engels

Pages

192

Release date

13 November 2021

Product form

Hardback

Dimensions

292 mm x 242 mm

Weight

1463 g

EAN number

9789463934169