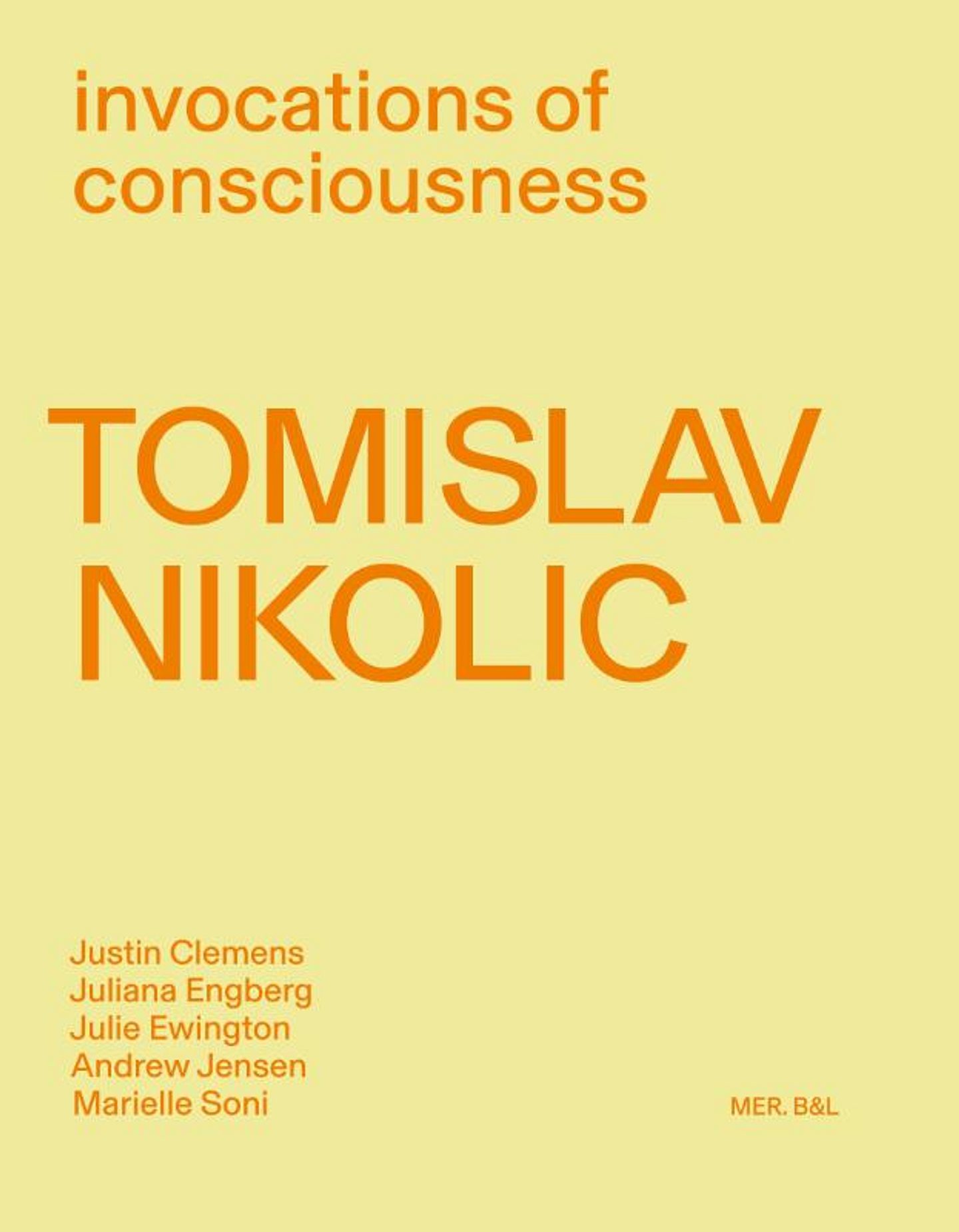 Tomislav Nikolic. Invocations of consciousness
"There is a lot of libido in the works of Tomislav Nikolic. An excess of desire which throbs and pulsates — palpitates — like some disco night atmosphere full of adrenaline and exaggerated lust. No!, you say. Nikolic's works are exquisite, beautiful, serene, transcendent, mystical, spiritual. Yes, Ok they are, but they are also a bacchanal, carnival and a mardi gras; a late night in a mosh pit when things get loose and hyperventilated. They are all — every¬thing. Yet restrained. Constrained, tamed and framed within a limit so that the libido's extravagance can be managed and harnessed to gain the maximum effect." — Juliana Engberg

The book Invocations of Consciousness is a first survey of the impressive oeuvre of Australian artist Tomislav Nikolic (1970). His abstract paintings seem to radiate energy — libido, as Juliana Engberg phrases it — for they are colours in conflict, yet remain pictorially logic events. The result of a slow and complex alchemy but drawn from emotional experiences, they are what Julie Ewington defines as "paradoxical places", opening the canon of modernist Colour Field painting to the ¬brutality of subjective contemplation. Essays by Justin Clemens, Juliana Engberg, Julie Ewington, Andrew Jensen, and a long conversation between the artist and Marielle Soni sound the depths of this paradox.

Tomislav Nikolic (°1970) was born in Melbourne, Australia, where he lives and works. He is a self-taught artist who introduced himself in the world of abstract painting. Meanwhile his work is in numerous collections including the Art Gallery of New South Wales, the National Gallery of Victoria, and the Chartwell Collection at the Auckland Art Gallery Toi o Tāmaki. He was awarded the Bulgari Art Award in 2017.
In stock
Our delivery time is 1 to 2 business days
Gratis verzending
Language

Engels

Pages

216

Release date

07 December 2022

Product form

Hardback

Dimensions

278 mm x 227 mm

Weight

1298 g

EAN number

9789463937344