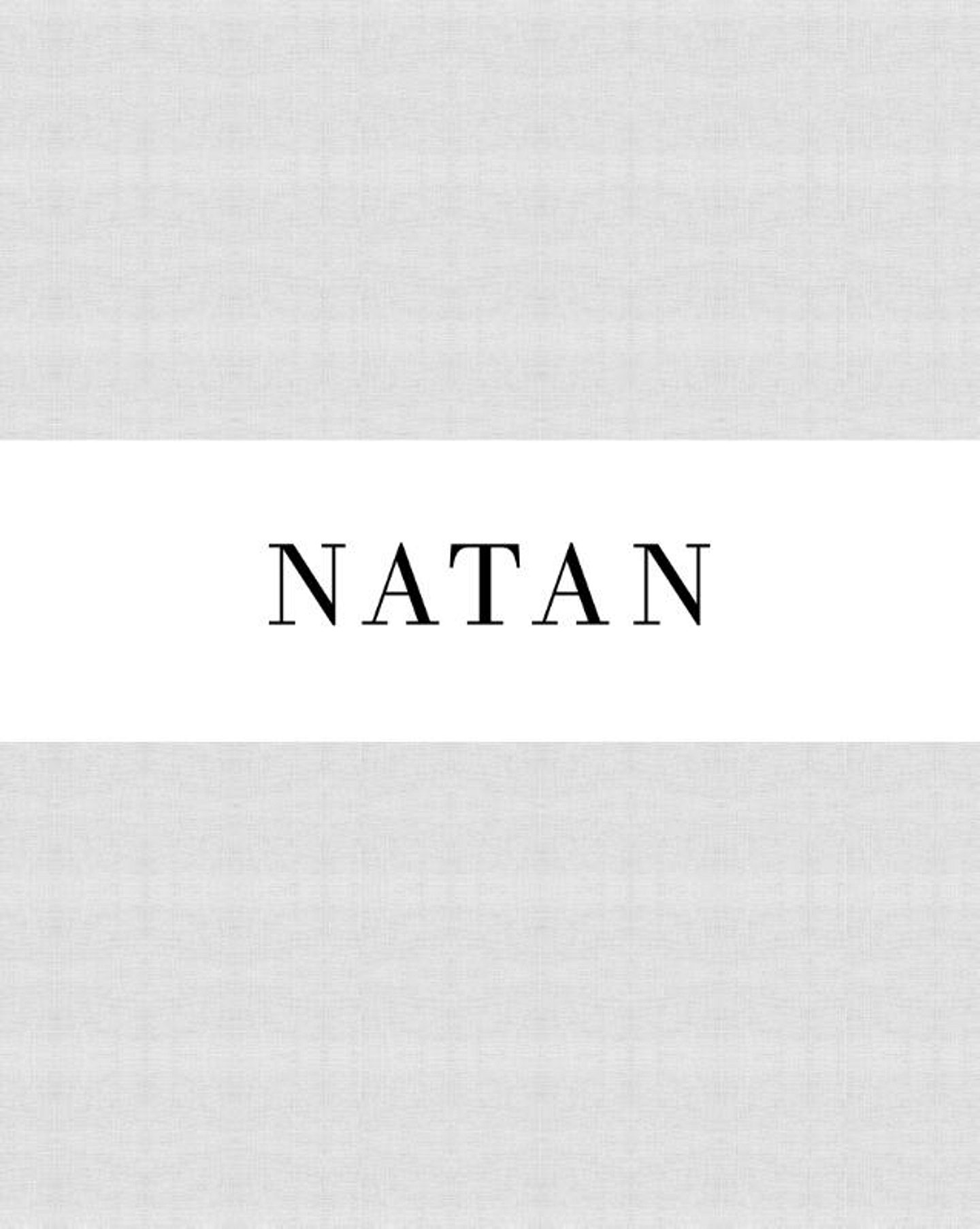 Natan
Edouard
Edouard Vermeulen, de man die aan de basis ligt van het prestigieuze ¬modehuis Natan. Decennialang heeft hij vrouwen niet alleen mooier gemaakt. Hij gaf hen ook zelfvertrouwen en zorgde ervoor dat ze extra straalden, of het nu was op kantoor of op een avondfeest.
Natan staat meer dan ooit voor klasse en goede smaak. Niet voor luxe om de luxe, wel voor mooie materialen, boeiende kleurencombinaties, prachtige afwerking en een tijdloos karakter. Zijn collecties gaan van prêt-à-porter tot ongebreidelde couture, een knipoog naar de grote meesters van weleer. Van Brussel tot Knokke, van Amsterdam tot Parijs: de wereld van Natan groeit nog steeds.
Er zijn redenen genoeg om een boek over Natan te maken. Dat is nooit eerder gebeurd, wat niet mag verbazen: Edouard Vermeulen is aan de bescheiden kant als het erop aan komt. Dat het Maison Natan straks veertig jaar bestaat, is niet de aanleiding voor dit boek. Wel dat het eens mocht: oplijsten waar Natan voor staat. En tonen hoe divers het universum van Edouard Vermeulen is.
Edouard Vermeulen, l'homme à l'origine de la prestigieuse maison de mode Natan. Des décennies durant, il a rendu les femmes plus belles. Il leur a donné confiance en elles et les a fait resplendir encore davantage, que ce soit pour aller au bureau ou se rendre à une soirée.
Natan est plus que jamais synonyme de classe et de bon goût. Non pas le luxe pour le luxe, mais bien pour les belles matières, les combinaisons de couleurs passionnantes, les finitions de qualité et un caractère intemporel. Ses collections s'étendent du prêt-à-porter à la couture débridée, un clin d'œil aux grands maîtres d'antan. De Bruxelles à Knokke, d'Amsterdam à Paris : le monde de Natan ne cesse de s'agrandir.
Autant de raisons de faire un livre sur Natan. C'est une première, mais ce n'est pas surprenant : Edouard Vermeulen est en fait un homme modeste. Le quarantième anniversaire de la Maison Natan n'est pas la raison d'être de ce livre. Plutôt l'autorisation inédite de détailler les différentes facettes de Natan. Et de montrer la diversité de l'univers d'Edouard Vermeulen.
Reserveer je exemplaar
The expected shipping date is 09/10/2023
Gratis verzending
Author

Pages

320

Product form

Hardback

Dimensions

0 mm x 0 mm

Weight

0 g

EAN number

9789464788358