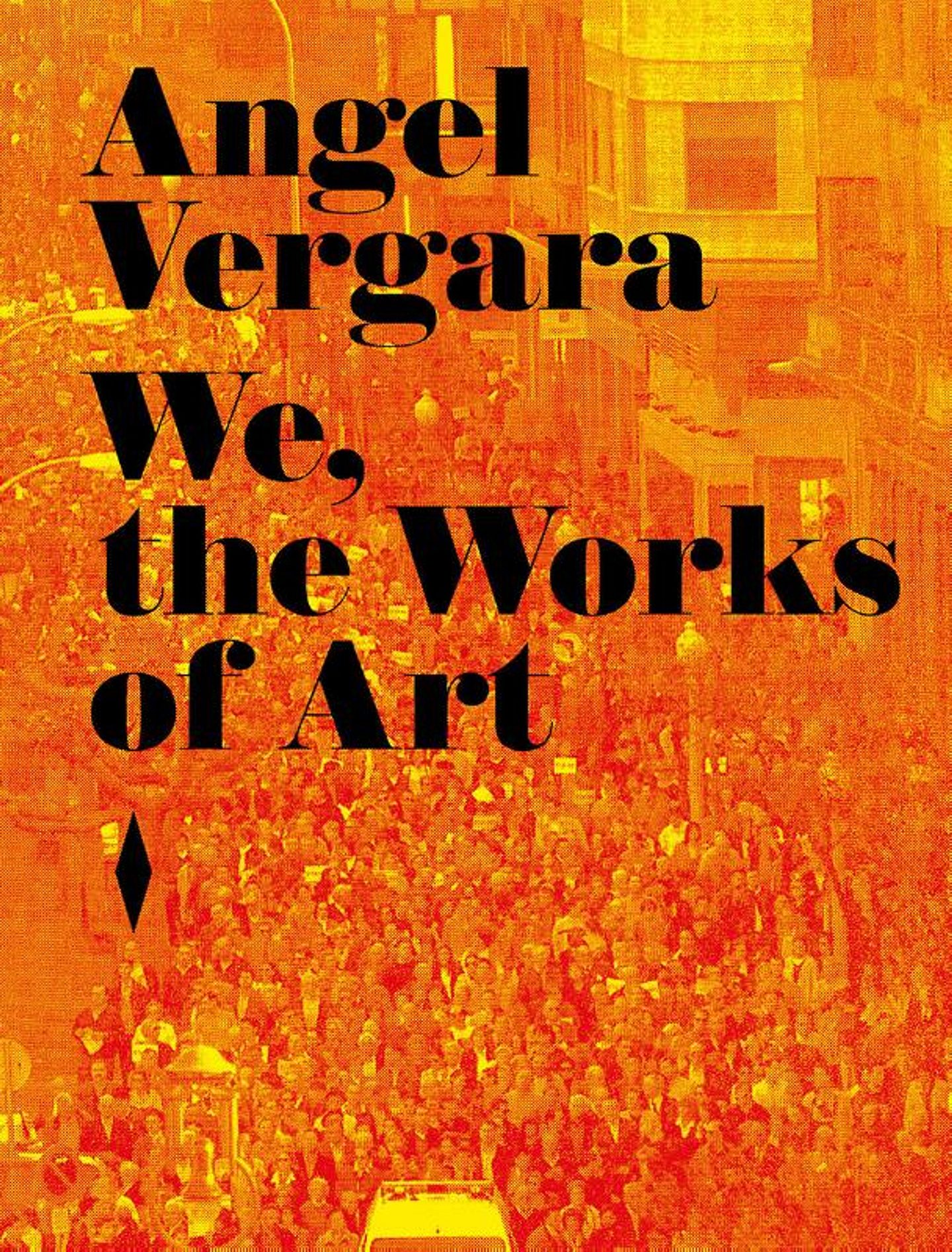 Angel Vergara. We, the Works of Art
Het werk van Angel Vergara (°1958, Spanje) geeft gestalte aan een diepgravend onderzoek naar de kracht van het beeld. Aan
de hand van performances, video's, installaties, schilderijen en tekeningen tast Vergara de grenzen af van kunst en realiteit, en bevraagt hij hoe de hedendaagse beeldcultuur onze private en publieke sferen vormgeeft en beïnvloedt. Elk werk is een poging om doorheen een beeld te breken en zijn esthetische, politieke en socio-culturele impact bloot te leggen. Vergara creëert hiermee een nieuwe realiteit, ontstaan uit zijn persoonlijke dialoog met de werkelijkheid en op het beeld dat hierdoor reeds is getransformeerd.

In dit boek tekent het werk van Angel Vergara zich af als veelvormig, vraatzuchtig en ondoorgrondelijk. Vergara's
praktijk betrekt publieke acties, taal, rituelen, geschiedenis, institutionele kritiek, verzamelingen en archieven, ensceneringen en complexe relaties. De drijvende kracht en primaire urgentie binnen zijn oeuvre is de schilderkunst, als medium, daad en materie, die hij tot leven poogt te wekken en het vermogen geeft om vast te leggen wat er beweegt in het heden, te werken met wat er leefde in het verleden en wat er mogelijk is de toekomst.
In stock
Our delivery time is 1 to 2 business days
Gratis verzending
Author

Laurent Courtens
Sarah Gilsoul
Juan De Nieves
Daniel Vander Gucht

Category

Monographs

Language

Engels

Pages

176

Release date

06 April 2023

Product form

Hardback

Dimensions

287 mm x 216 mm

Weight

953 g

EAN number

9789463936231