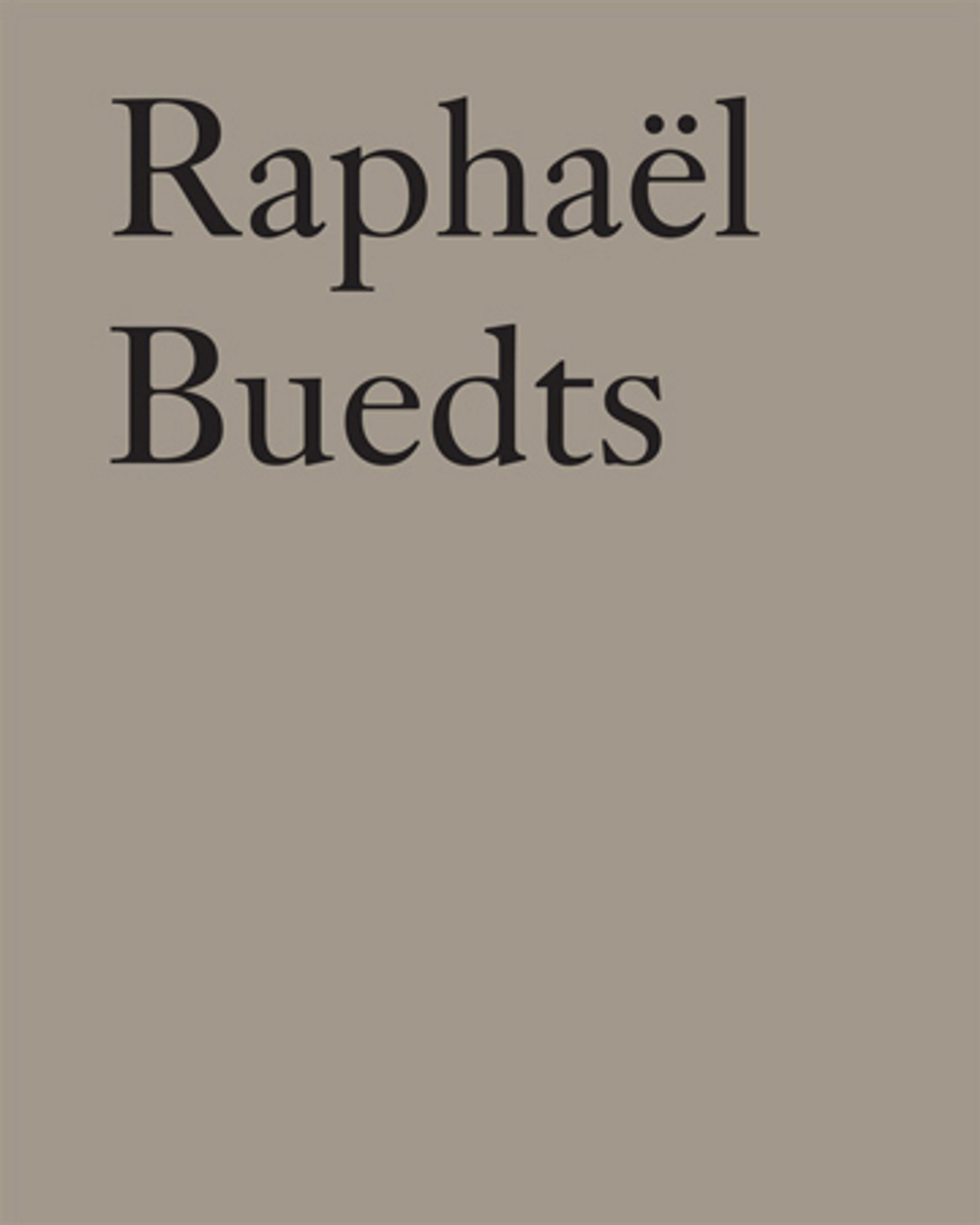 Raphaël Buedts.
A comprehensive overview of Raf Buedts' work. The book encompasses 450 images.

Published on the occasion of the retrospective exhibition of his work at SMAK, Gent (05.09–15.11.2009).

As an artist, Raphaël Buedts (1946–2009) discretely built up an impressive oeuvre, drifting with ease between sculpture, drawing and painting. His subtle shifts between abstraction and tactility and between function and form demonstrate an uncommon lucidity and rare poetic skill.
Een uitgebreid overzicht van het werk van Raf Buedts. Het boek bevat 450 afbeeldingen.
Uitgegeven ter gelegenheid van de overzichtstentoonstelling van zijn werk in SMAK, Gent (05.09–15.11.2009).
Raphaël Buedts (1946–2009) bouwde als kunstenaar discreet een indrukwekkend oeuvre op, dat moeiteloos tussen beeldhouwen, tekenen en schilderen zweefde. Zijn subtiele verschuivingen tussen abstractie en tactiliteit en tussen functie en vorm getuigen van een ongebruikelijke helderheid en zeldzame poëtische vaardigheid.
Niet beschikbaar
Gratis verzending
Author

Lies Daenen
Roland Jooris
Luk Lambrecht
Frank Maes
Marco Meneguzzo
Tom Van de Voorde
Wim Van Mulders
Philippe Van Cauteren

Language

Nederlands / Engels

Pages

288

Release date

01 January 2009

Dimensions

260 mm x 210 mm

EAN number

9789076979908